Vision & Aims
Our mission statement is Confident Children Enjoying Learning and this reflects our commitment to child-centred learning offering a creative curriculum promoting independence.
Our core values are:
Learning values
To promote opportunities for every child to think creatively and critically to solve problems and to make a difference for the better.
To develop confidence so children believe they can achieve.
To have high expectations of ourselves, children and others.
To realise the importance of reflection time to think and see the way forward.
To promote the values of co-operation and teamwork.
For children to ASK questions.
To realise mistakes are great learning opportunities.
To take considered risk and to develop resilience.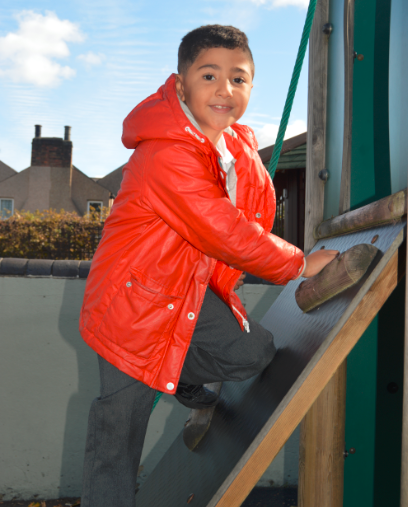 Ethos values
To help each child develop self-discipline, courtesy and good manners, so that learning can take place.
To promote respect for others.
To provide a positive, happy, caring, friendly and safe environment which is inclusive.
To offer social and emotional support within the school environment for every child and their families and carers.
'Pupils behaviour is outstanding. In lessons, pupils are exceptionally keen to learn. They are caring towards each other and treat each other with respect.'

Ofsted 2015
At Manor Park Primary Academy, we have high expectations of staff, pupils and parents.
Every child will receive their entitlement to the best possible education.
Each child will be taught those skills which will enable them to be independent and efficient in their studies and lives.
We wish our children to leave as creative, thinking individuals and we consider problem solving fundamental to a child's development.
We believe that Personal, Social and Health Education is paramount for successful adulthood and should filter through all curriculum areas.
Every child will be valued and self-esteem fostered.
All children will receive a balanced curriculum with emphasis on the core subjects, ensuring all children have the necessary skills of Literacy, Numeracy, Science and ICT for their later lives.
We have a strong belief that the non-core subjects have an important part to play in a child's education and, in turn, promote the core subjects skills.
At Manor Park Primary we believe that the provision of a visually attractive and stimulating environment is an important part in developing thought. Each child's strengths will be encouraged and nurtured and their weaknesses addressed.
The safety and needs of the child will always be put first.
Parents, governors and staff will work in partnership for the same goal - the good of every child. We believe that a child's learning is more effective when parents are involved.
All staff are valued and ensured professional development involving training, as well as praise, advice, support and work life balance.
---
LEO Academy Trust Vision, Mission & Values
---
Our Vision
Learning. Excellence. Opportunity.
Great Learning communities; Excellence; endless Opportunity.
---
Our Mission
Learning communities where ...
Collaboration makes a real difference and enables every pupil to
reach the highest possible standards.
Excellence in every academy; in every hub …
High expectations for everyone, of everyone and in everything.
Opportunity for all …
Experiences plus ambition equals success; because everyone in
the Trust deserves the best.
---
Our Values
P erseverance - Keep trying; never give up.
R espect - For everyone, every time, in everything we do.
I magination - See. Think. Wonder. Anything is possible.
D edication - To each other and to ourselves.
E ncouragement - Work as a team and support others.
Developing our LEO Values across our PRIDE.
#Learning #Excellence #Opportunity
#LEOPRIDE