Supporting the Curriculum
'There Is Excellent Provision For Pupils' Spiritual, Moral, Social And Cultural Development. Pupils Have Numerous Opportunities To Develop Their Sporting, Artistic And Musical Talents.'

Ofsted 2015
At Manor Park we support the curriculum through the following ways to ensure that every child is able to access the broad and balanced, exciting and engaging curriculum on offer.
Well Being
MPPA ethos involves the whole child's barriers being removed to ensure their potential for learning. Therefore family life and mental health is a focus to assess and support within the school. There is in place an Inclusion Leader who has a team of;-
A Full Time Nurture/Behaviour Senior Teaching Assistant

A Part Time Family Development Worker

A Part Time Play therapist

A Part Time Drama therapist
Support is identified through ;_
Reception and Y3 teacher nurture questionnaire - SDQ scores

Concern forms from teachers

Concern forms from parents

External factors shared by Family Development Worker

External reports from EP, S&L, OT, CAMhs etc

Inclusion meetings to request external support such as CAMHs, Cognus pathways, EP etc

A playground and class worry box for children

Regular Inclusion meetings with SL and above staff
Support is monitored and evaluated through reports and initial and final SDQ scores are used as well as Inclusion meeting discussions.
There is also a well resourced OT room, Nurture rooms and Sensory room which are also timetabled for children identified above and the family development leader runs workshops that provide guidance for parents and carers on how to support children emotionally.
A tailored approach to subject enrichment and enhancement of the curriculum
We have a 2 yearly subject cycle where enrichment opportunities are planned for and developed by the subject leaders. For example last year the MfL leader planned a french day where the whole school celebrated French through a range of activities suggested by the school council and pupils, which included designing and making their own french crepe. An author visited the school to inspire the children with their own reading and writing and worked with Year 2 and Year 6 to produce some fabulous writing.
---
Trips, workshops and visitors
A wide range of trips, workshops and visitors are planned throughout the year linked to the different topics. For example during 'scrumdiddlyumptious' Year 3 visit Pizza Express, Year 6 visit the Science Museum as part of their topic Bloodheart and Year 1 visit the British Wildlife Centre as part of their 'Paws, Claws and Whiskers' project.
Workshops also take place linked to the topic for each half term as are visitors who can inspire the children and provide their learning with a real context. Visits to places of worship are also planned in throughout each year groups to include a range (churches, mosques, temples) where children are able to enhance their learning in lessons and apply and develop their knowledge in a real context.
---
Assemblies
Express and Share assemblies happen once a year in each year group where the children have an opportunity to share their learning with their parents and carers and also parents are invited in to the class afterwards to experience a learning activity with their child.
SEAL based assemblies where themes based around the social and emotional aspects of learning are explored.
RE visitors assemblies
---
Productions and Performances are also planned in for different year groups
Reception - Christmas Production
Spring Song and Dance - Year 1
Christmas Nativity- Year 2
Christmas Carol Service- Year 3 & Year 5
Year 4 Spring Production
Year 6 Production
---
School Council
Opportunities to take part in School Council and contribute to pupil voice within the school, helping to make decisions
Participation in charitable events each year chosen by the School Council
---
Music opportunities and events
Individual guitar tuition is available and children in Year 4 have an opportunity to take part in the Music festival to showcase their tenor horn and saxophone learning. Year 6 showcase their drumming skills to their parents in a drumming recital and all children are invited to sing as a whole key stage at the summer fair. In Year 6 the children have an opportunity to see a London Theatre show paid for by FOMP.
---
Sports opportunities and events
Sports events are attended such as the borough sports athletics event, netball matches and all children take part in a sports day which is attended by parents. Athletes visit the school (female hurdler most recent) and inspire the children through workshops and charity events. Sutton schools partnership provide coaching for teachers in various year groups.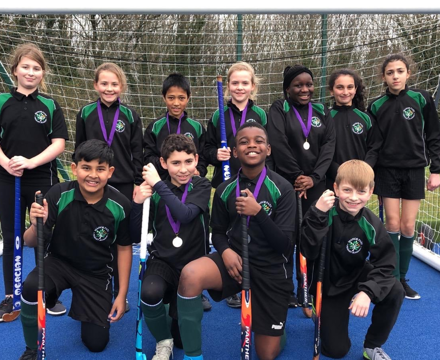 Residential trips in KS2
Year 4 Juniper Hall
Year 6 Kingswood
---
Clubs
A very wide range of clubs are on offer free of charge to the children, including football, netball, multi -skills, I CAN DO, Reading explorers, gardening, cinema. Photography, buzzword spelling club, Geography club, Streetdance, Basketball, Art Club, Irish Dancing, Year 6 Booster, cricket and tennis
---
Whole school events
Black History Month, Anti- bullying week and subject weeks are celebrated throughout the year.